Episode 27: Speaking Honestly About Living Overseas Long-Term with Rachel Pieh Jones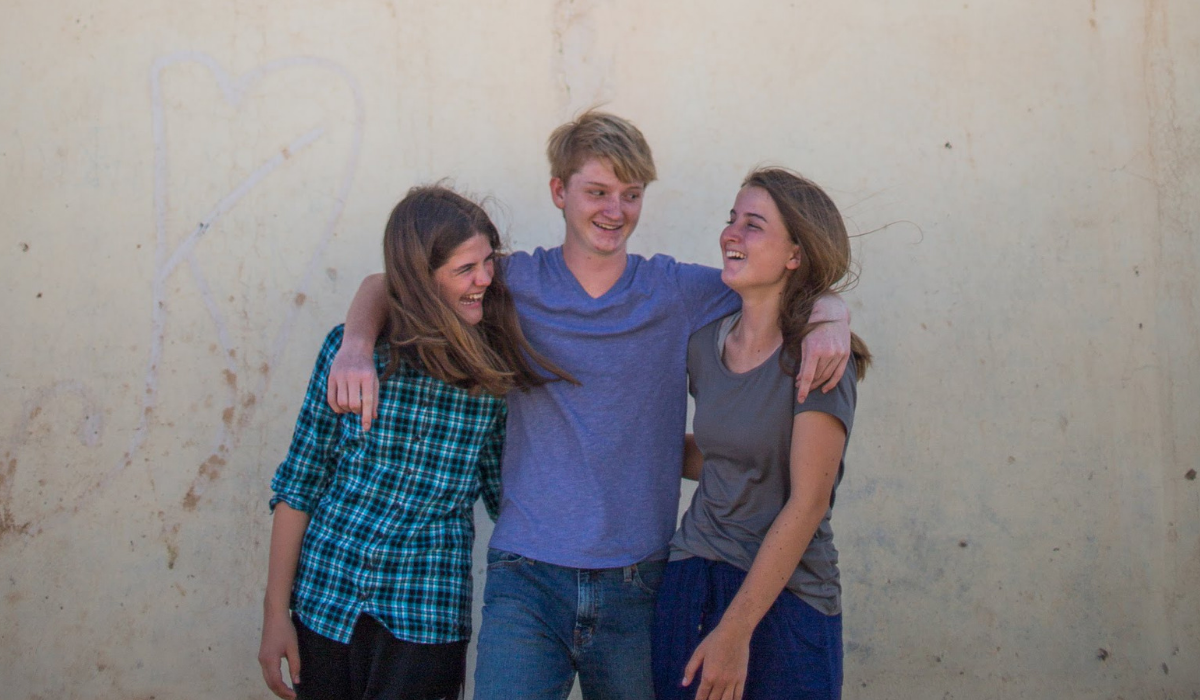 "There've been things that have been deeply satisfying and fulfilling — and that sense increases as we stay longer. We're able to really see things happen."

When we first move overseas, we don't often think about the long-term implications. It's hard to wrap our minds around what nearly 20 years of life abroad will look like, or if we'll even make it to that point. Quite honestly, not many people do stay for that long. Rachel Pieh Jones, author of the book Stronger Than Death, speaks honestly with in this episode about the unexpected grief and loneliness she has felt while staying overseas for the long-haul. She also shares about the things her family has done well over the last 17 years, the benefits of staying long-term, and why we need to start being more honest about the joys and the hardships of life abroad.
This episode is #unofficiallysponsored by Express VPN. If you want to watch all your American Netflix shows get this VPN. (This is an affiliate link and your support helps us keep our lights on!)
Show Notes
Connect with Denise
Connect with Alicia
Connect with Rachel: Blog | Books | Newsletter | Instagram
Questions discussed during this episode:
What has it been like raising your kids in Africa and now sending them back to the States? What have been the challenges and joys in that?
Looking back, is there anything you did really well or wish you would have done to help prepare for this time when they're being launched to extended family and friends?
Was there any awkwardness with the relationships of extended family members or do you feel like your kids fit right in and it was a smooth transition?
Do you feel like this stage in life is something that's talked about enough in the expat community or something that's not addressed?
What are some of the amazing things you've seen because you've been overseas for 17 years?
Have there ever been any close calls where you've thought, "maybe we should go home." If so, how did you decide to stay?
Share with us the story behind your new book and what it's about.
If you could encourage an expat woman right now, what would you say to her to help her fight the good fight one more day?
Mentioned in this episode:
Thank you, Rachel, for telling us how to pronounce your name.
Rachel's new book releases OCTOBER 1ST! — Stronger Than Death
"Amid a volatile mix of disease, war, and religious fundamentalism in the Horn of Africa, what difference could one woman make? Annalena Tonelli left behind career, family, and homeland anyway, moving to a remote Muslim village in northern Kenya to live among its outcasts – desert nomads dying of tuberculosis, history's deadliest disease."
Express VPN — "the VPN that just works." ExpressVPN defeats content restrictions and censorship to deliver unlimited access to video, music, social media, and more, from anywhere in the world.
Noteworthy Quotes:
"It sounds really awesome and exciting — and it is, it's beautiful. And at the same time there's been a surprising amount of grief and loss that has come with it that I just wasn't expecting or prepared for."
"When my twins first moved out, there were a lot of tears. There was a lot of confusion and asking myself, "who am I now," along with this uncertainty of how to parent from a distance."
"All of a sudden I crashed up against this upper-teenage, and later college student, parenting stage of life and I felt like nobody is talking about this. I've never heard anyone talk about the grief they're experiencing or the challenge of parenting from a distance."
"I was sensing this loneliness about the topic. Who could I talk to about this? There's not a lot of people in my circle who are in this stage of life and have chosen to stay when their kids have launched."
"In the past, I've missed out on extended family events, but now I'm missing out on those things in my own kids' lives."
"It gives me a lot of empathy for my parents because we did that to them. It's increased my understanding of what they went through to let us go to Africa. They did it with so much joy and so much graciousness and that's what I want to do for my own kids."
"There've been things that have been deeply satisfying and fulfilling — and that sense increases as we stay longer. We're able to really see things happen."
"It's really fulfilling to have been a part of something so meaningful for the development of the country. It's been a real privilege that we've been welcomed here so long and really encouraged in our work."
"Another significant benefit of staying so long is that my children feel very rooted here — we all love this country. They have relationships and memories from here, so I'm really thankful for that stability they've experienced."
"There have been times when I've thought, "I am outta here. Forget this." There have been times when I've felt pretty low or scared. But I think it takes a real amount of stubbornness to be the kind of person who will go abroad in the first place."
"The encouragement we feel on both sides of the ocean enables us to stay here and see the value in it."
"It really feels like home here. Even though we'll always be outsiders, we feel welcomed well."
"The fact that my kids have done well and thrived is a mercy."
"The story of Annalena Tonelli is another example of a woman who spent a long time in the region. It felt like a privilege to write the story of the impact she had and to explore how her life, and specifically her death, impacted my own life by causing us to leave Somaliland and resettle in Djibouti."
"Writing Annalena's story brought about a lot reflection and growth of my own understanding of our role here and how to do things well."
"Be honest about good things and bad things. There are things that are uniquely good about living abroad and there are things that are uniquely hard. We just need to be honest about that stuff."
"Celebrate what is beautiful and unique and precious and also be honest and vulnerable about what is hard. That's what helps us stay and to be content."
Related previous episodes:
Episode 07: Homeschooling Through High School with Robin Talley
Episode 22: Living Abroad with a Diagnosis with Ashley McCartney
Related articles:
Expat Motherhood: The Long-Haul by Julie Martinez
I See You: A Letter to the Overseas Mom by Collette Hernandez

Show credits:
Hosted by Denise James and Alicia Boyce // produced and edited by Melissa Faraday // content managed by Alicia Boyce.
HELP THE TAKING ROUTE PODCAST REACH MORE EXPATS
Subscribe | To subscribe on iOS, go to our iTunes page and subscribe to the Taking Route Podcast. If you're an Android user, we recommend using the Stitcher App which you can find in the Google Play store. Then, once you're in the app, search for "Taking Route Podcast." Click the plus (+) sign to add our podcast to your Favorites list.
Leave a review |When you leave a five-star iTunes review, it helps other expats find us when they're seeking out podcasts on iTunes. Need directions? Just check out the "Reviews" highlight on our Instagram account.
Share with a friend | We hope to see the Taking Route podcast grow and grow and grow, but we rely on expats like you to spread the word. We appreciate when you share our episodes—whether that's via Facebook, email, Twitter or Instagram. Thank you for the love!